STR Asia-Pacific - Market Snapshot 2022/2023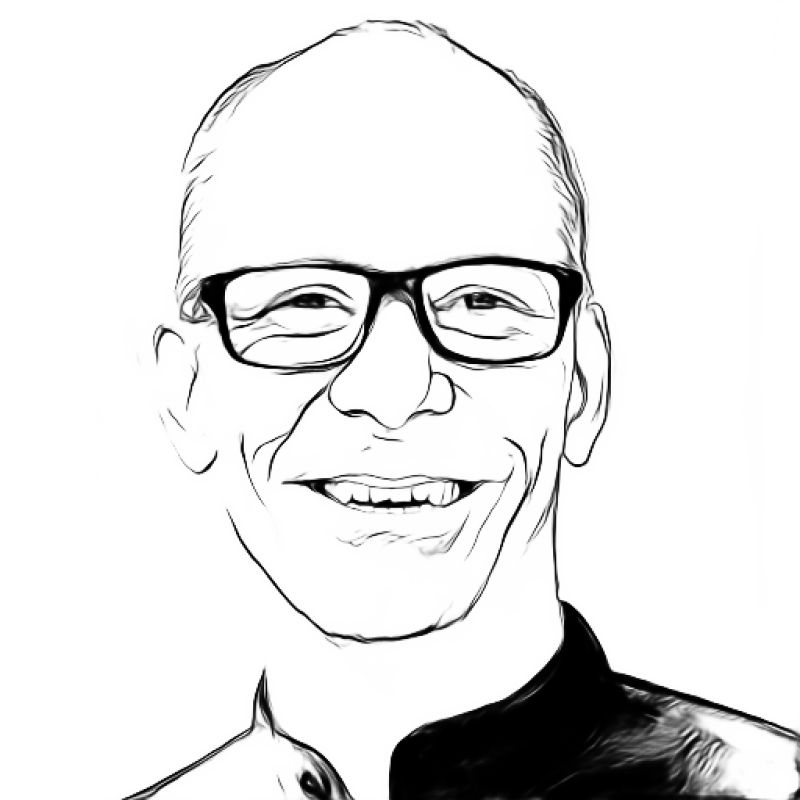 Hotel performance across Asia Pacific trailed the rest of the world on an annual basis, a result of both the region's strict and long-lasting COVID mitigation strategies as well as its reliance on long-haul international inbound travel. It is important to note that the region is varying and diverse in macroeconomic factors and hospitality indices, and larger economy countries such as Australia, India, Singapore, and Thailand had a higher rate of inflation than some others, and rather closer to those seen in Europe.
Asia Pacific's hotel resilience was evident, however, each time a new country lifted restrictions and opened borders throughout the year. Hotel occupancy in newly reopened countries across the region surged following the end of inbound travel restrictions, as pent-up demand and a sunnier economic outlook than other world regions bolstered travel.
The same resilience could be found in bottom-line performance, as the region realized improvement toward the end of the year. Despite the progress, overall levels came in below the 2019 comparables. Labor costs indexed the highest when looking at profit & loss recovery, coming in at 80% of the pre-pandemic level. The region's TRevPAR and GOPPAR were just 67% and 47% of 2019 levels, respectively. Among key markets in the region, the Maldives had the strongest profitability recovery, greatly outpacing both its 2019 GOPPAR and GOP margin levels due to being one of the first global markets to reopen successfully.
Once other APAC markets reopened, performance grew at a quicker speed. Singapore, for example, showed hyper rate growth and occupancy climbed quickly in Japan during the fourth quarter. Central Business Districts, helped by weekday/business travel, have also shown faster recovery since countries have reopened.
By the end of the year, virtually all markets outside of China either significantly reduced or eliminated COVID restrictions.
Mainland China's continued reliance on COVID-zero policy combined with increasingly contagious variants of the virus put market-level performance on a roller coaster in 2022, as lockdowns in Tier 1 cities affected both their own performance and performance in secondary and tertiary markets reliant on Tier 1 residents traveling. During periods of lower caseloads, however, mainland performance strengthened in key leisure destinations and secondary markets. The country was less V-shaped in recovery compared to 2020-21 due to more severe and larger lockdowns, which held back any significant recovery on an interim basis.
As a key source market for the APAC region, the absence of outbound China travel remained the biggest roadblock to full recovery for markets with a historically high dependency on Chinese travelers. At a macro level, the biggest roadblocks are the remaining restrictions for either domestic or inbound travel, as well as the low seat capacity on flights compared to 2019. While that absence, alongside slow-to-rebuild short- and long-haul airlift, kept the region from a full recovery, it also helped shape the region's relatively strong macroeconomic landscape.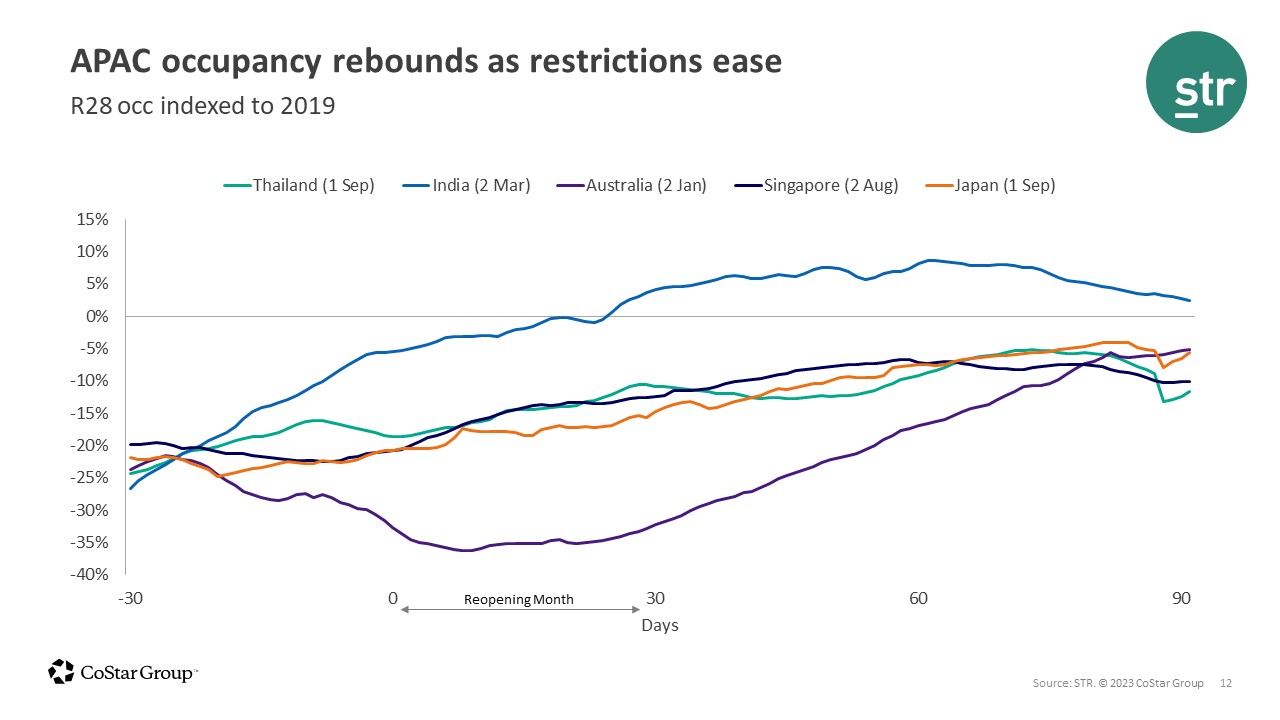 The later start to recovery will help drive GDP growth and hotel performance in 2023, as disposable income and pent-up business and leisure demand are expected to support demand growth across the region.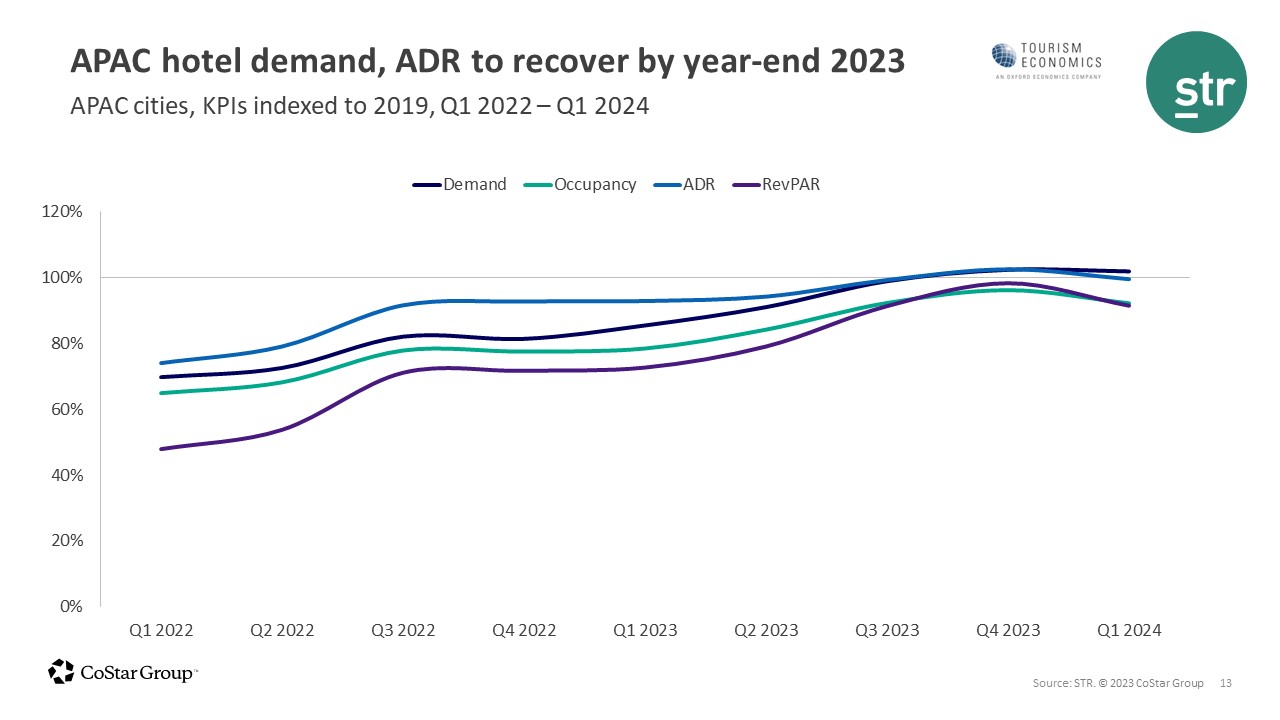 China's recent moves to ease its COVID-zero policy and allow both domestic and international travel will further support industry recovery, as will the slow normalization in airlift.