Unified hospitality communications and collaboration: future scenarios
By David-Leonhard Steinbauer, Director Hospitality Services at Unify GmbH & Co. KG | 12 Sep 13
Unified communication (UC) technology offers hoteliers a significant opportunity to streamline processes and enhance guest experiences, writes David-Leonhard Steinbauer of Siemens Enterprise Communications – a claim he backs up with fifteen specific predictions.
This edition of the Hotel Yearbook is made available to you by PineappleSearch.
Proceed to download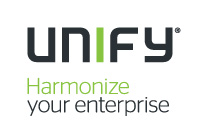 About Unify GmbH & Co. KG
Unify, formerly Siemens Enterprise Communications, is a global communications software and services company. Our new name reflects perfectly what we do: we unify our customers' communications systems. By synchronizing technologies, creating an engaging user experience and weaving communications seamlessly into the way businesses operate, we empower an increasingly mobile workforce to work better together. The result is a transformation of how the enterprise communicates and collaborates that amplifies collective efforts, energizes the business and drives better performance.
visit website
Would you like to to subscribe to our newsletter and receive updates on new editions via email?