Rooming lists: relic or real?
By Joel Pyser, Chief Operating Officer at Passkey International | 13 Sep 13
Blocks of rooms reserved for meeting attendees have historically been booked directly or through a cumbersome process entailing a so-called "rooming list" – a document that frequently goes out of date before the ink is even dry, among several other disadvantages. Joel Pyser, COO at Passkey International, makes a bold prediction that this antiquated method will soon be replaced by a technological solution.
This edition of the Hotel Yearbook is made available to you by PineappleSearch.
Proceed to download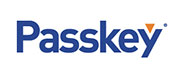 About Passkey International, Inc.
On April 3oth, 2014, Lanyon, a leader in meetings, events, and travel technology, today announced it has acquired Passkey, an industry leading group reservation technology provider. With the acquisition, Lanyon now offers a comprehensive suite of cloud-based software for meetings, events and travel, as well as the only unified group reservation and corporate transient technology platform for hotels. The acquisition strengthens Lanyon's position as a leading provider of next generation tools that enable event marketers, meeting planners, travel buyers, and hotels to drive efficiencies, and grow their business.
visit website
Would you like to to subscribe to our newsletter and receive updates on new editions via email?