Cluttering cloud claims
By Erik Weller, Paradigm Executive at iTesso | 17 Sep 13
These days, every software provider worth its salt is moving its offering to the cloud. That makes sense for many reasons, says Erik Weller of iTesso, and technology buyers are pleased with all the benefits. However, it is important to beware of potential pitfalls when choosing a software provider, and to make sure you understand their claims, he says.
This edition of the Hotel Yearbook is made available to you by PineappleSearch.
Proceed to download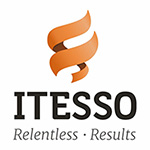 About Itesso
Itesso (formerly known as Hotel Concepts-Brilliant) is a leading global provider of advanced software solutions to the global hospitality industry. The company's premier product is the Itesso Enterprise Lodging System, the world's first true Cloud-native Property Management (PMS) and Central Reservation System (CRS), operating on the Microsoft Windows Azure platform. This revolutionary new concept in hospitality software helps hotels to improve operational efficiency and significantly reduce the total cost of IT system ownership. Founded in 1994 and based in The Netherlands, Itesso maintains four main offices on three continents in order to provide local support to their hotel clients around the world. For more information, please visit
www.itesso.com
.
visit website
Would you like to to subscribe to our newsletter and receive updates on new editions via email?