The wearables are coming!
By Terence Ronson, Hospitality Professional, Technology Consultant, Public Speaker and Inventor | 12 Oct 14
In one sense, wearable technology has been around for a long time. Our grandparents (maybe even our great- grandparents) wore a wristwatch, the most basic of all wearable technologies. But looking at their potential to change the way we compute, analyze, measure and communicate in the not-too-distant future, it seems clear that wearable devices are barely at the threshold of a new era. Terence Ronson of Pertlink shares his thoughts.
This edition of the Hotel Yearbook is made available to you by PineappleSearch.
Proceed to download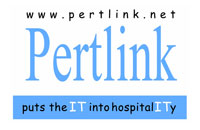 About Pertlink Limited
Pertlink Limited commenced operations on October 23rd 2000, and as IT Consultants exclusively caters to clients connected with the hospitality industry, helping them work through the maze of new technologies. Not only is Pertlink strategically placed to serve the industry from its headquarters in Hong Kong, it has been internationally recognized by numerous organizations as a global reach company helping the industry through its unique and unparalleled network of people who have vast expertise in the Hotel and IT industries. The team behind Pertlink, whose collective knowledge will be an asset to any company - will help maximize a Hotel's guest experience making it a positive one through the way technology is developed, marketed and used in the Hotel industry.
visit website
Would you like to to subscribe to our newsletter and receive updates on new editions via email?