Hotel marketers: watch these five areas in 2015
By Robert A. Gilbert, CHME, CHBA, President and CEO, Hospitality Sales & Marketing Association International (HSMAI) | 14 Jan 15
Thanks mainly to the rapid technological leaps and bounds that are making it easier for guests to find and book hotels, the sales and marketing functions in our industry have changed beyond recognition – and the professionals in these fields face new challenges to master as each year goes by. Robert A. Gilbert, President & CEO of HSMAI, focuses on five rapidly evolving developments that will have an impact on marketing in 2015. Fasten your seat belts!
This edition of the Hotel Yearbook is made available to you by PineappleSearch.
Proceed to download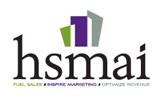 About The Hospitality Sales and Marketing Association International (HSMAI)
The Hospitality Sales and Marketing Association International (HSMAI) is committed to growing business for hotels and their partners, and is the industry's leading advocate for intelligent, sustainable hotel revenue growth. The association provides hotel professionals & their partners with tools, insights, and expertise to fuel sales, inspire marketing, and optimize revenue through programs such as
HSMAI's Affordable Meetings
,
Adrian Awards
, and
Revenue Management Strategy Conference
. HSMAI is an individual membership organization comprising more than 7,000 members worldwide, with 40 chapters in the Americas Region. Connect with HSMAI at
www.hsmai.org
,
www.facebook.com/hsmai
,
www.twitter.com/hsmai
and
www.youtube.com/hsmai1
.
visit website
Would you like to to subscribe to our newsletter and receive updates on new editions via email?