Talent development: Mind the gap & find the opportunities
By Heather Jacobs , Global HR Leader at Four Seasons Hotels and Resorts | 12 Apr 16
Four Seasons is a company renowned not only for the high quality of its properties and management execution, but also, somewhat less gratifyingly, as an employer that offers a very long path the reach a coveted General Manager position. How could this path be shortened? Heather Jacobs, the company's Senior VP International Human Resources, put that challenge to a number of student teams competing at the 2016 Young Hoteliers Summit, and she describes the outcomes for the Hotel Yearbook.
This edition of the Hotel Yearbook is made available to you by PineappleSearch.
Proceed to download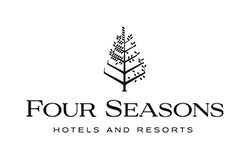 About Four Seasons Hotels & Resorts
Four Seasons Hotels and Resorts is dedicated to perfecting the travel experience through continual innovation and the highest standards of hospitality. From elegant surroundings of the finest quality, to caring, highly personalised 24-hour service, Four Seasons embodies a true home away from home for those who know and appreciate the best. The deeply instilled Four Seasons culture is personified in its employees – people who share a single focus and are inspired to offer great service. Founded in 1960, Four Seasons has followed a targeted course of expansion, opening hotels and residences in major city centres and desirable resort destinations around the world. With 90 properties in 37 countries, and more than 50 projects under development, Four Seasons continues to lead the hospitality industry with innovative enhancements, making business travel easier and leisure travel more rewarding.
visit website
Would you like to to subscribe to our newsletter and receive updates on new editions via email?