As the bartender buzzed and whirred, the martini was shaken, not stirred
By David Sjolander, COO at Hotel Technology Next Generation (HTNG) | 27 Dec 16
Robots taking over certain roles in the hospitality industry is not a question of "if", writes David Sjolander of HTNG, but of "how" and "when". But they will interfere with the human interaction we foster with guests, many hoteliers argue. Then the logical entry point will be in back-of-house functions – but they won't stop there.
This edition of the Hotel Yearbook is made available to you by PineappleSearch.
Proceed to download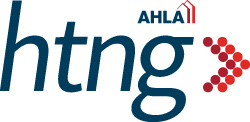 About Hospitality Technology Next Generation (HTNG) - AHLA
Hospitality Technology Next Generation is the premier technology solutions association in the hospitality industry. HTNG is a nonprofit organization with members from hospitality companies, technology vendors to hospitality, consultants, media and academic experts. HTNG's members participate in focused workgroups to bring to market open solution sets addressing specific business problems. HTNG fosters the selection and adoption of existing open standards and also develops new open standards to meet the needs of the global hospitality industry.
visit website
Would you like to to subscribe to our newsletter and receive updates on new editions via email?