Only connect: How linking visitor personas to staff personas can supercharge your content
By Nathan Midgley, Chief editor at Melt Content Marketing | 3 Mar 17
As hoteliers, one of the most valuable – but underutilized – marketing resources we have is all around us: our staff. Within the members of our staff resides a wealth of skills, knowledge, and character that we can, and should, present in compelling ways to our prospective guests. Melt Content's Nathan Midgley explains how and why.
This edition of the Hotel Yearbook is made available to you by PineappleSearch.
Proceed to download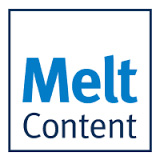 About Melt Content
We're a full-service agency — We offer a complete range of digital services, from design and build to strategic SEO, content campaigns and media outreach. Our team has experience in travel ecommerce, media and SEO, and our wider network reaches even deeper into the travel industry.
visit website
Would you like to to subscribe to our newsletter and receive updates on new editions via email?