Connecting the dots to improve your hotel operations
By Inês de Castro Fernandes, Ergonomics Specialist at Novility, Samantha Noll, Business Development Manager at Novility | 14 Nov 17
In a hotel, providing service to guests can be a physically strenuous job. There's a lot of bending over, stretching, lifting, picking things up, carrying things, rushing around… any of which, with just a little bad luck, could cause an injury, not to mention lower back pain and a host of other maladies. Novility's Samantha Noll and Inês de Castro Fernandes explain how some of this can be mitigated, through ergonomics.
This edition of the Hotel Yearbook is made available to you by PineappleSearch.
Proceed to download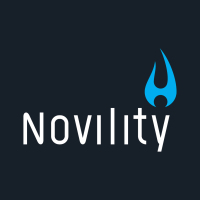 About Novility
Novility creates the most innovative hospitality tech and strives to be the industry's premier digital training supplier. Our global team designs and develops interactive learning tools that provide state-of the-art training unparalleled in the industry. By integrating ergonomics best practices, we minimize risk and promote overall employee well-being. The result: improvement in operational productivity and manpower skill - key drivers in increasing profitability for hotels and creating a customer experience that exceeds expectations. At Novility, we believe wholeheartedly in learning by doing – and it's through employee analytics that we turn organizational insights into action.
visit website
Would you like to to subscribe to our newsletter and receive updates on new editions via email?