Vienna's Boutiquehotel Stadthalle: "Be the change you want to see in the world"
By Maria Leifer, Heads sales and marketing at Boutiquehotel Stadthalle, Vienna | 3 Jan 18
It is not only large hotel groups operating in dozens of countries that are introducing sustainability programs of note. Small hotels can make a difference, too. Maria Leifer of the Boutiquehotel Stadthalle in Vienna explains some of the inspiring things that her 74 room property did to achieve a zero-energy balance.
This edition of the Hotel Yearbook is made available to you by PineappleSearch.
Proceed to download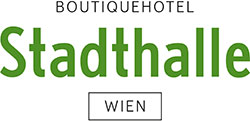 About Boutiquehotel Stadthalle
There's only one thing closer to our hearts than our guests: our environment! That's why we've worked hard to make Boutiquehotel Stadthalle the first city hotel with a zero energy balance. What does that mean? It's simple. By using photovoltaics and solar energy, and by doing without energy-guzzling appliances, The Boutiquehotel Stadthalle is now able to produce as much energy per year as it consumes. Of course, as a guest, you don't need to worry about all the effort that goes into this. Quite the contrary. We've turned our idyllic courtyard into a peaceful oasis – in the heart of a vibrant capital.
visit website
Would you like to to subscribe to our newsletter and receive updates on new editions via email?