Milestone Captures 5 HSMAI Adrian Awards for Hotel Website Design and Wins 2018's Mobile Web Awards "Best in Show"
By | 17 Jan 19
Silicon Valley, CA - The Hospitality Sales & Marketing Association International (HSMAI) will honor Milestone Internet Marketing with five Adrian Awards for digital marketing excellence for its winning entries in the annual Adrian Awards, the largest and most prestigious global travel marketing competition. This year Milestone is being recognized with 2 bronze awards, 2 silvers and one gold award for hotel website design and digital marketing.
Login
To read this article you need to log in.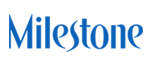 About Milestone Inc.
Milestone helps businesses create, organize, and amplify their digital information by enhancing their digital presence to make information more accurate, consistent, and visible. We do this with a digital presence platform and add to it as much or as little service as you need to help you be everywhere your customers are. We work with major brands and mid-size businesses across industries to drive traffic, engagement, and revenue through omnichannel marketing fueled by SEO. Learn how you can leverage our proven approaches at www.milestoneinternet.com or email us at [email protected]
visit website
Would you like to to subscribe to our newsletter and receive updates on new editions via email?