The art of conserving energy: a 21st century skill hospitality will embrace
By Christopher Warren, Co-proprietor of Crystal Creek Meadows | 11 Mar 19
Conserving resources is an economically sustainable method to tackle environmental challenges and inexpensive to apply, writes Christopher Warren, co-proprietor of Crystal Creek Meadows and founder of My Green Butler. Here he outlines three innovative ways forward in best practice energy management.
This edition of the Hotel Yearbook is made available to you by PineappleSearch.
Proceed to download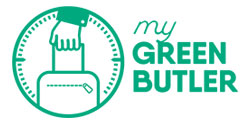 About My Green Butler
My Green Butler uses smart metering, Big Data and tailored professional development training to: We have developed an innovative approach to effectively assist accommodation providers to increase the sustainability of their operation. My Green Butler is a green holiday adviser which uses persuasive communications to change visitor behaviour and provide powerful analytics for hosts. It enables guest stays to become part of the 'circular consumption and production' paradigm through conserving resources, choosing natural ventilation, channelling resource savings to biodiversity or social causes, minimizing waste and the enjoying more sustainable destination activities.
visit website
Would you like to to subscribe to our newsletter and receive updates on new editions via email?