Getting it all together: The major challenge for hospitality
By Mark Fancourt, Co-Founder at TRAVHOTECH | 17 May 19
Despite the advances in technology, the piece that continues to elude the industry, according to TRAVHOTECH's Mark Fancourt, is a single selling platform allowing inventory and pricing for all products and services to exist in a homogenous environment.
This edition of the Hotel Yearbook is made available to you by PineappleSearch.
Proceed to download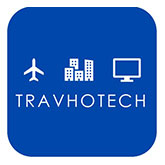 About TRAVHOTECH
TRAVHOTECH was established to address a gap in the travel & hospitality technology industry – providing current knowledge and expertise based upon executive-level real-life experience to the vendor and operator communities in travel & hospitality technology. With the explosion of technology solutions arriving on the market and the increasing complexity of industry operating environments, TRAVHOTECH noted many companies with great ideas, although lacking the industry experience to meaningfully connect with the target industry. Our goal is to leverage our knowledge and experience toward the success of technology companies and operators in the travel & hospitality industry.
visit website
Would you like to to subscribe to our newsletter and receive updates on new editions via email?