Disruptive Innovation and the added value of technological evolution
By Marloes Knippenberg, CEO of Kerten Hospitality | 13 May 19
Collectively, we need to innovate and stop "playing catch-up", says Marloes Knippenberg, CEO of Kerten Hospitality. The good news, she points out, is that there are no bottlenecks to creativity when it comes to the world of travel. Agility, innovation and a disruptive mindset are the engines for this evolution.
This edition of the Hotel Yearbook is made available to you by PineappleSearch.
Proceed to download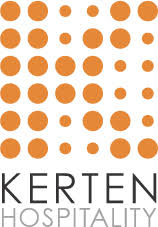 About Kerten Hospitality
Kerten Hospitality is a division of Ireland-based Kerten, a private and independent investment firm dedicated to creating value and profitable growth. Hospitality brands we have created include The House Hotel, The House Residence, and Cloud7 Hotel & Residence. We then pushed the boundaries further by founding Ouspace, which created supportive, 24/7, full-service work spaces that encourage solo working and collaboration. We also extended our focus to food and beverage, and one among the many concepts we are working on is a premium gourmet burger offering called Frikadell. Kerten Hospitality opens and manages unique properties, each with a real story and connection to the local community and culture, and we target local employment in our hotels where possible. Kerten Hospitality is committed to redefining the owner/operator relationship – where we emphasize working together with owners and offering brand and design guidelines which inspire, not rule. We have dedicated ourselves to being a part of and developing the future of hospitality with our forward-thinking and innovative ideas, and create concepts that will become a hub for travelers, residents, adventure enthusiasts, and people at work alike. We are shaping the future for better living - join us.
visit website
Would you like to to subscribe to our newsletter and receive updates on new editions via email?