Hotel Yearbook 2020 China Special Edition - 酒店旅遊創新年鑒 中國特輯
By Frank Wolfe, Chief Executive Officer (CEO) at HFTP | 27 May 19
This Hotel Yearbook 2020 China Special Edition - 酒店旅遊創新年鑒 中國特輯 was produced for HFTP, coinciding with CHTA Connecting Travellers Conference - 未来旅行者大会 2019 which took place from May 28-30 in Shanghai Marriott Hotel Parkview. 100+ innovative companies, nearly 2000 attendees from China local and global well-known hotel management groups, capitalists (owners & ventures), airlines, OTAs, scenic spots and etc. are expected to be here. And more than 100 Chinese and Western C level cross-border top leadership will get together to share their most innovative thoughts.
This edition of the Hotel Yearbook is made available to you by PineappleSearch.
Proceed to download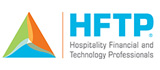 About Hospitality Financial and Technology Professionals (HFTP)
Hospitality Financial and Technology Professionals (HFTP®), established in 1952, is a hospitality nonprofit association headquartered in Austin, Texas USA with offices in United Kingdom, Netherlands and Dubai. HFTP is recognized as the spokes group for the finance and technology segments of the hospitality industry with an international network of members and stakeholders. HFTP uniquely understands the industry's pressing issues, and assists its stakeholders in finding solutions to their challenges more efficiently than any organization. HFTP offers expert networks, educational resources, career development programs, research, leadership opportunities and conferences and events.
visit website
Would you like to to subscribe to our newsletter and receive updates on new editions via email?