Meta search marketing: the new revenue frontier in hospitality
By Max Starkov, Adjunct Professor NYU Tisch Center for Hospitality and Hospitality & Online Travel Tech Consultant | 16 Sep 13
In 2014, hoteliers must add meta search marketing to their core marketing activities and budgets, says Max Starkov, CEO of HeBS Digital. By doing so, they can shift share from the OTAs to the direct online channel – the hotel website - and level the playing field.
This edition of the Hotel Yearbook is made available to you by PineappleSearch.
Proceed to download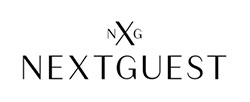 About NextGuest merged with Cendyn
Cendyn and NextGuest have combined to create the largest scalable CRM and Digital Marketing provider for the hospitality industry. Please visit
Cendyn's profile
to stay updated on all Cendyn activity.
visit website
Would you like to to subscribe to our newsletter and receive updates on new editions via email?