Hoteliers are not powerless: a guide for the digital market
By Cindy Estis Green, Co-founder and CEO, Kalibri Labs, LLC | 28 May 19
Cindy Estis Green is CEO and Co-founder of Kalibri Labs, a technology firm using the industry's largest and most robust database tracking guest stays and cost of customer acquisition. Kalibri Labs assists hotels in evaluating and predicting revenue performance with data science and next-generation benchmarking. The firm is based in Washington, D.C.
This edition of the Hotel Yearbook is made available to you by PineappleSearch.
Proceed to download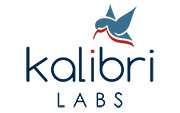 About Kalibri Labs
Kalibri Labs evaluates and predicts revenue performance in the digital marketplace with its patent-pending, next-generation hotel benchmarking platform and reports. The Kalibri Labs database is comprised of guest folio records, including cost of sales and source of business information, from over 33,000 hotels dating back more than 7 years to give an expansive view of the U.S. hotel industry. Kalibri's hotel benchmarking platform enables owners and operators to determine a hotel's optimal business mix and manage resources to achieve it. In combination with key external data streams such as Airbnb stay patterns and consumer review data, Kalibri Labs further characterizes the nature of demand in major markets to provide context for hotel operators to improve their performance. This data also provides insights for the hotel investment community to better understand opportunities for hotel transactions and development efforts.
visit website
Would you like to to subscribe to our newsletter and receive updates on new editions via email?