Digital marketing & revenue management: Powerful partners in profitability
By Tammy Farley, President & Co-Founder, The Rainmaker Group | 12 Jun 19
A hotel's revenue optimization team and its digital marketing team my not always see eye to eye, writes Tammy Farley, President & Co-Founder of The Rainmaker Group. But they each play an indispensible – though complementary – role in successfully marketing the hotel. Here's her analysis.
This edition of the Hotel Yearbook is made available to you by PineappleSearch.
Proceed to download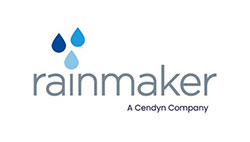 About Rainmaker, a Cendyn Company
The Rainmaker Group, a Cendyn company, is the premier provider of revenue and profit optimization solutions to the hospitality industry. Rainmaker's intelligent profit platform helps hotels, resorts and casinos optimize revenue, drive increased profitability, save valuable time & outperform competitors. As part of Cendyn, Rainmaker offers a complete set of software services for the industry, aligning marketing, sales and revenue teams to optimize their strategies and drive performance and loyalty across their business units. To learn more about Cendyn and its suite of hotel revenue management and profit optimization solutions, visit LetItRain.com or www.cendyn.com.
visit website
Would you like to to subscribe to our newsletter and receive updates on new editions via email?